OBS shows only black screen for Display Capture or Video Device Capture
|
Recently, I got invited to speak at DotFest – a .NET developer conference in Novosibirsk. Due to the COVID pandemic, they had to make the event online, so the organizers set up a test call with me to make sure everything is working.
During the call, we've noticed that OBS (great video streaming software) on my laptop doesn't work. We needed to grab my screen and send it to a RTSP server, but everything I've seen in the OBS was a black screen. The same situation occurred when I tried to add a webcam image to the scene – also a black screen.
I've never seen this before – I am using OBS for years and it was always working pretty well – it's a very reliable piece of software. But I've never used OBS on my new laptop before – I always stream from a separate device using my awesome streaming setup.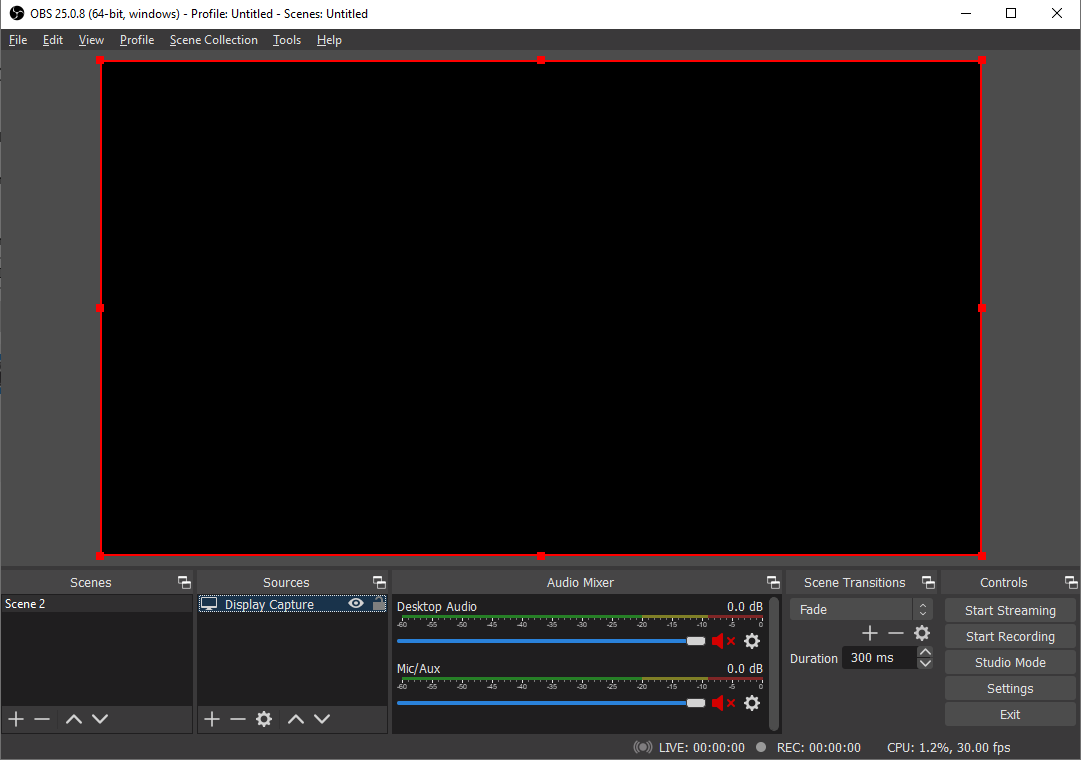 After googling a little bit, I've found this thread which described the problem and offered a working solution.
Since the thread is quite long, I've extracted the necessary steps including screenshots.
The problem is that my laptop has two graphics adapters – integrated Intel Iris Plus Graphics and also nVidia GE Force MX330. Windows has some automated algorithm to decide which adapter will be used by the app, and it chose the wrong one.
I had to go to Graphics Settings (in the Windows Settings app – just search for it in the Start menu) and create a preference for obs64.exe:


When I click Options, I need to select the integrated graphics (Power saving) card for display capture to work.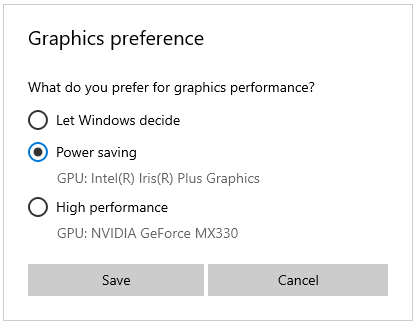 After restarting OBS, everything works well.
According to the forum thread, for game streaming or NVENC, you should probably select the High performance profile.
Tomáš Herceg
BIO: 
I am the CEO of RIGANTI, small software development company located in Prague, Czech Republic.
I am a Microsoft Regional Director and Microsoft Most Valuable Professional.
I am the author of DotVVM, an open source .NET-based web framework which lets you build Line-of-Business applications easily and without writing thousands lines of Javascript code.